About Us
National Ambulance
CEO Message
Welcome to National Ambulance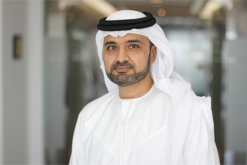 The United Arab Emirates' (UAE) Leadership gives great importance to supporting and developing vital and strategic sectors that improve the quality of services and enhance the country's global position. Reflecting this approach, the establishment of National Ambulance in 2010 constituted a distinct addition to the ambulance services sector in the UAE, and to the concept of excellence in providing high-quality emergency medical services to the pre-hospital stage.
Since our establishment to provide quality pre-hospital emergency medical services in line with the nation's healthcare objectives, we have grown to serve our clients in the public and private sectors; providing a professional service for the people of the UAE in the vital health sector.
Within a short period, thanks to the efforts of multi-disciplinary specialised teams, we built an integrated operational system and an advanced ambulance fleet and grew to achieve efficient response rates that are now ranked among the best in the world. We have also succeeded in providing professional emergency services to all our clients in the public and private sectors, and to citizens and residents in various services and areas of our operations.
As a leading pre-hospital care provider, we are committed to providing our services around the clock to members of the community in the Northern Emirates through the emergency ambulance number 998, supporting them at times of their greatest need. We also work in partnership with our wider emergency response partners to ensure health, safety and security are maintained for the benefit of the population. In addition, we deliver a comprehensive range of public and private emergency medical services for some of the most important strategic sites and events in the country, starting from ensuring the safety and health of travelers and customers at Abu Dhabi airports and other locations, to securing emergency coverage for the Abu Dhabi Grand Prix Formula 1 and other high profile events.
The quality care of our patients and saving lives are our core objectives, which we strive to achieve by employing qualified and highly-trained professionals and following an integrated framework based on well-studied plans and strategies. We also apply the best international emergency practices and provide high quality services in all areas of our operations. To achieve our objectives requires comprehensive support for our clinical practitioners, so we efficiently manage our emergency resources through our specialised Ambulance Communication Centres and a full range of business support staff.
To ensure we maintain the high standards required of a modern ambulance service, we operate with a culture of continuous performance evaluation and development, as well as investing in the latest technology. We encourage innovation and excellence in all areas of our work and provide our staff with continuous education and training ensuring our teams are on top of developments in emergency medical science and knowledge to ensuring the sustainability of our services. We also prepare and develop a generation of distinguished Emirati emergency medical technicians who are able to serve their communities and country.
And because continuous readiness is a key feature of our work, we are always ready to respond to the call of duty and provide our emergency ambulance services in cooperation with all sincerity and dedication with our partners in the integrated emergency response system that enables us together to succeed in protecting the nation's health and safety and achieve the goals of health care in the country.
In conclusion, on behalf of the members of the National Ambulance Team, I would like to thank everyone who contributed to supporting our path to achieve our goals. I also reiterate our continued commitment to providing the best ambulance services in line with international standards and maintaining the trust of all the people using our services in the country.
Yours Sincerely,
Ahmed Al Hajeri
Chief Executive Officer