How We Work
National Ambulance
QHSE Management System
QHSE Management System integral to our success
In line with our mission, National Ambulance believes that a Quality, Health, Safety, and Environment (QHSE) Management System is integral to our success. An integrated QHSE Management System has been carefully developed and put in place to ensure expected standards of quality, health, safety and environment are met. This comprehensive system is vital to the delivery of consistent quality and safety of care and in sustaining excellence and continuous improvement to our service, as well as complying with legislative and regulatory requirements and industry standards.
Both our management and employees are committed to the QHSE Management System and work together to maintain the provision of a high-quality service, a healthy and safe workplace and environment for them and the patient, while putting every effort into minimising the impact of our operations on the environment and the risks of environmental incidents. Our proactive approach to safety created a positive culture in which safety is at the forefront of every employee's mind, attitude and action.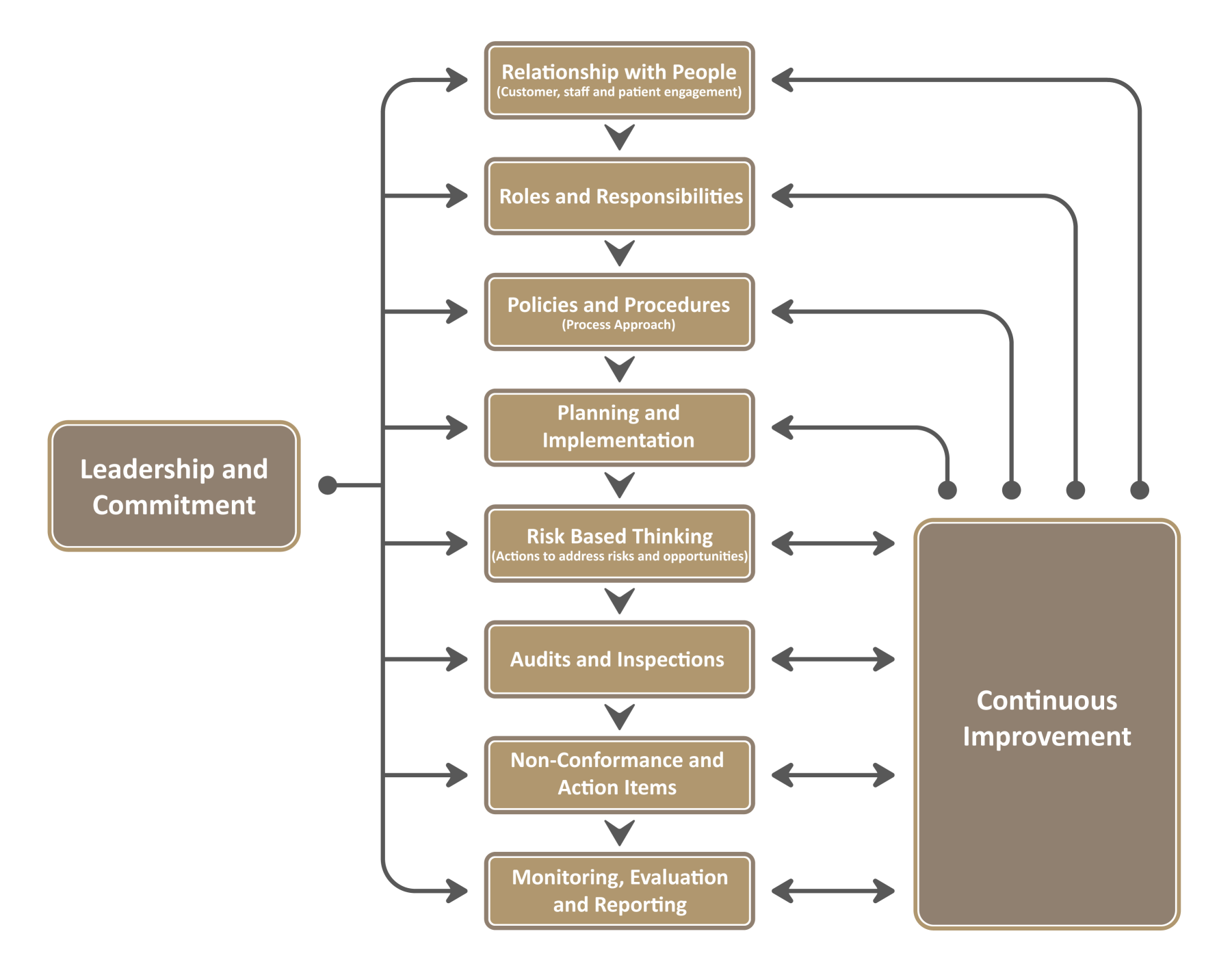 Our QHSE Management System is certified according to the following international standards
ISO 9001 Quality Management System
ISO 14001 Environment Management System
ISO 45001 Occupational Health and Safety Management System
Joint Commission International (JCI)
The performance of the QHSE Management System is audited, evaluated and reviewed at least annually and updated as required.