How We Work
National Ambulance
Modern Emergency Medical Service
The advanced equipment and technologies that National Ambulance uses are critical in improving patient survival while minimising complications. Examples of the advanced equipment we use are:
A Fleet of Modern Ambulances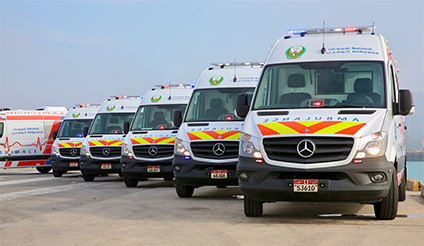 Our modern fleet of Mercedes Sprinter 324 ambulances are built to National Ambulance's specific requirements and adhere to CEN1789 European Safety Standards, including dynamic crash testing in all directions. The vehicles are equipped with modern life-saving equipment for high-quality emergency pre-hospital care, featuring computer-controlled auxiliary electrics with landline battery charging, making this a safe and reliable vehicle for both patients and clinical staff. The fleet also combines first response units equipped with the necessary medical equipment to provide basic medical care on scene in addition to incident command responders that provide support during mass casualty incidents.
Specialised Ambulance Communications Centres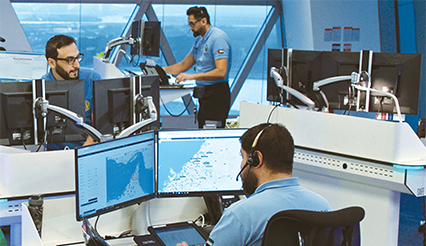 Our control centres are equipped with advanced technologies and manned by a qualified workforce to manage calls utilising an intelligent system efficiently and effectively in the mobilisation and allocation of ambulance resources. Our team of call takers and dispatchers can speak more than five languages and are supported by a team of experienced clinical staff. They are highly trained to give clinical instructions and manage the incidents, in line with approved protocols, over the phone until the ambulance's arrival. The technologies used include electronic mobilisation of ambulance resources, GPS tracking of emergency vehicles and an electronic pre-alert system that facilitates alerting hospitals for receiving critically ill patients which allow hospital staff time to be ready with the required medical resources, equipment and treatment.
NA 998 Emergency Ambulance App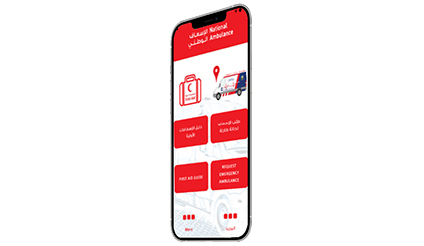 The NA 998 App is a mobile-based application that allows users to request an emergency ambulance in an emergency situation from locations within National Ambulance's service areas in the UAE. The App improves efficiency in responding to incidents by directly connecting users with National Ambulance's Communications Centre where they can share their geographical location to dispatch an ambulance. The App also offers a handy first aid guide with easy-to-follow steps in how to deal with a variety of emergency situations.
Mechanical Chest Compression Device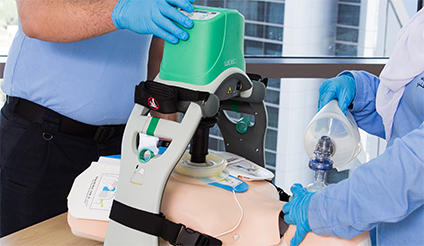 Sustaining circulation through regular chest compression for patients with sudden cardiac arrest is critical in saving lives. All our ambulances are fitted with Mechanical Chest Compression devices, which deliver rhythmically timed and effective compressions, improving the victim's chances of both survival and minimising neurological impact.
Defibrillator and Monitor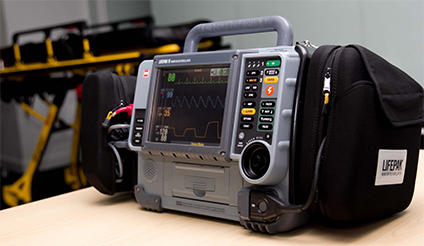 The defibrillator and monitor equipment we use offer a comprehensive acute cardiac care response system, with a proven track record in Emergency Medical Service during life-threatening situations; designed to cater for both monitoring and life-saving interventions. It monitors multiple clinically important parameters, such as non-Invasive blood pressures, pulse oximetry, oxygen saturation, end tidal carbon dioxide levels and heart rate. In addition, it allows for lifesaving interventions, such as Defibrillation, Cardiac Pacing and Synchronised Cardioversion. The system balances sophisticated clinical technologies and supreme ease of use sufficiently robust to stand up to the most challenging environments.
Electronic Patient Care Record (ePCR)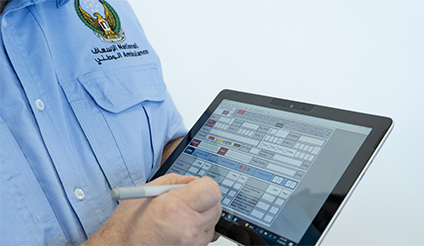 Access to patient information plays an important role in providing a high level of care. Our ePCR is a smart device, which provides an accurate record of incidents relating to a patient's clinical situation, history and practitioner interventions. Data is entered remotely from the field into the smart device and transmitted to the specialised clinical team who reviews the data and uses for clinical analysis, research and development.
Advanced Clinical Education and Training Centre
The mission of our EMS clinical education and training centre is to ensure performance excellence and improve patient outcomes and the quality of care in the pre-hospital setting. This is achieved with effective and innovative educational and training programmes that reinforce practitioners' skillset, clinical competencies and interdisciplinary collaboration.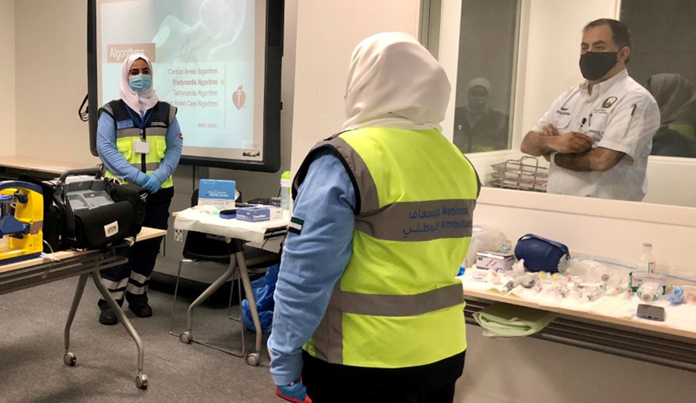 We use the latest technology including simulation-based learning on a variety of EMS clinical scenarios, directive real-time feedback devices, online eLearning, virtual learning and remote skills verification to support our learning objectives. This is offered as part of our Continued Medical Education (CME) and Continuing Professional Development (CPD) available for EMS providers and medical professionals, and also used for our community awareness programmes.

Our centre offers an interactive hands-on learning environment to practice and maintain life-saving knowledge and skills in accordance with international best practices. Trainees' interaction and performance are rigorously monitored and evaluated to ensure maintaining the standards necessary to deliver the best patient outcomes.